In the middle of winter the smell of fresh basil or oregano can evoke memories of hot summer days.
I start my basil from seed in late May or early June. Then the heat, sun and rain do wonders to my wee basil seeds.
Every year I can hardly wait to use this amazing aromatic herb that not only transforms a simple tomato sauce into Mediterranean nirvana, but gives you a great dose of healthy antioxidants.
Healthy herbs, like oregano, rosemary and basil, can reduce your risk of cancer, up your immunity, and fight against those nasty free radicals before they cause damage to your cells.
I freeze oregano and basil so I can enjoy that taste of summer all year long. Then I just toss my frozen herbs into any cooked dish that I would use fresh herbs in. The only exception is rosemary. I dry my rosemary or buy fresh at my grocery store come December.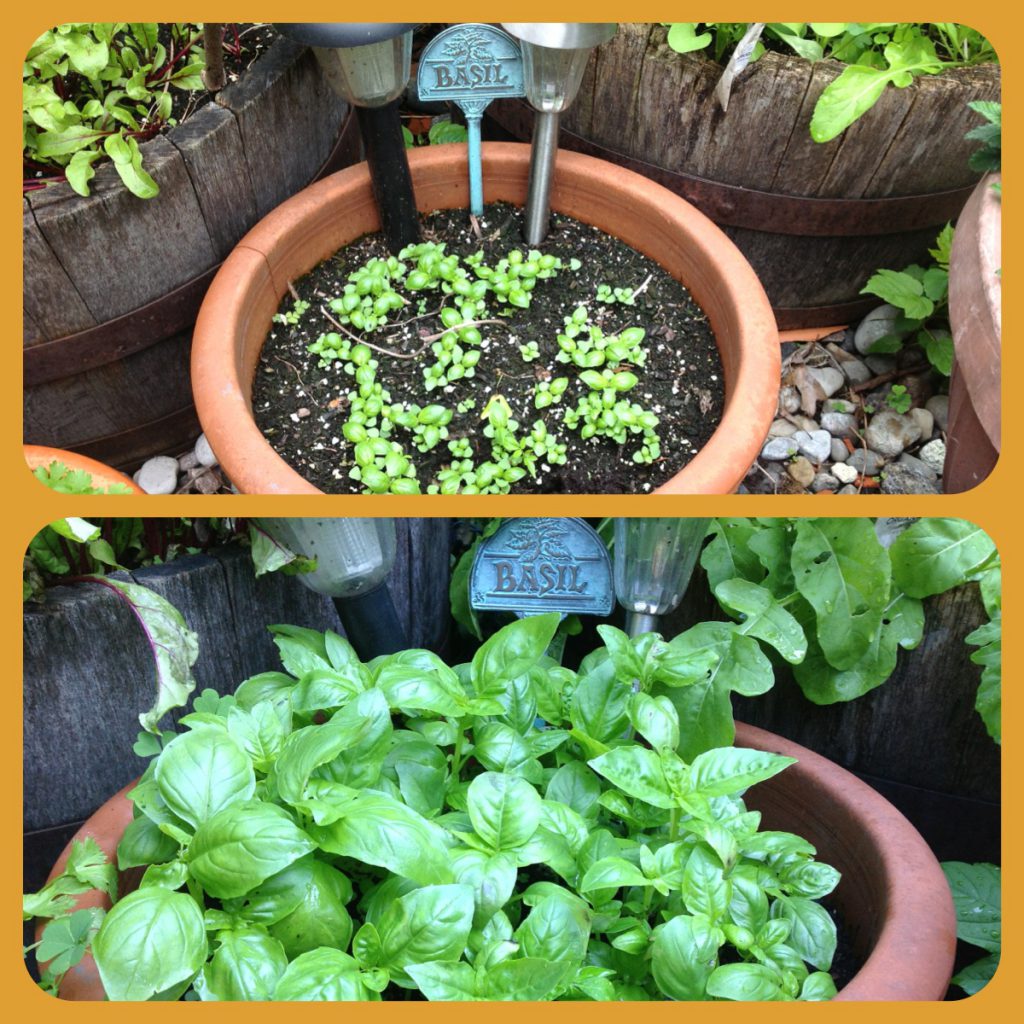 Here is the way that I freeze them.
Wash the herbs in a clean sink of cold running water.
Spin or pat dry.
Pick off the leaves. Discard any yellow or brown leaves and the stems. If there is any moisture left on the leaves, pat dry again or let sit on a clean paper towel or a clean tea towel until fairly dry.
Place the herbs into a food processor or blender.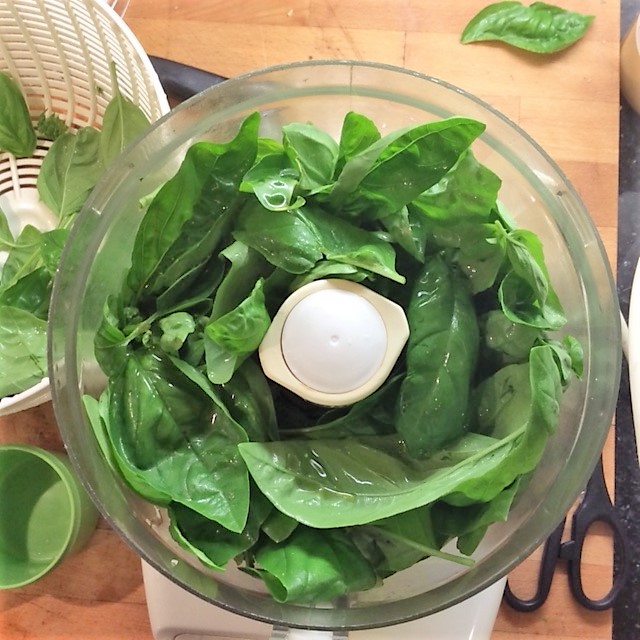 Add either 100% Italian extra virgin olive oil or canola oil. The ratio is approximately 2 cups (500 mL) of fresh herbs to ¼ cup (60 mL) of oil.
Pulse till well blended. Scrap down any big bits.
Pulse once more until it is more like a thick paste than mashed herbs.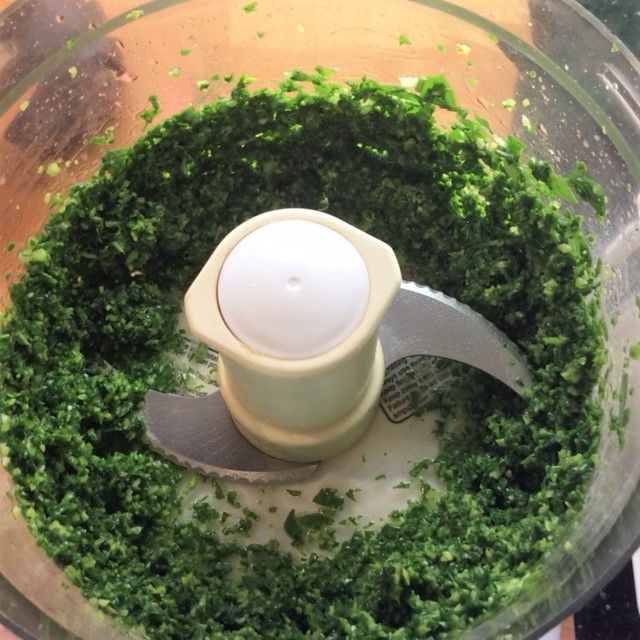 Place into clean plastic baggies and gently flatten out to remove any air pockets. When you are finished it should look like a thin piece of paper.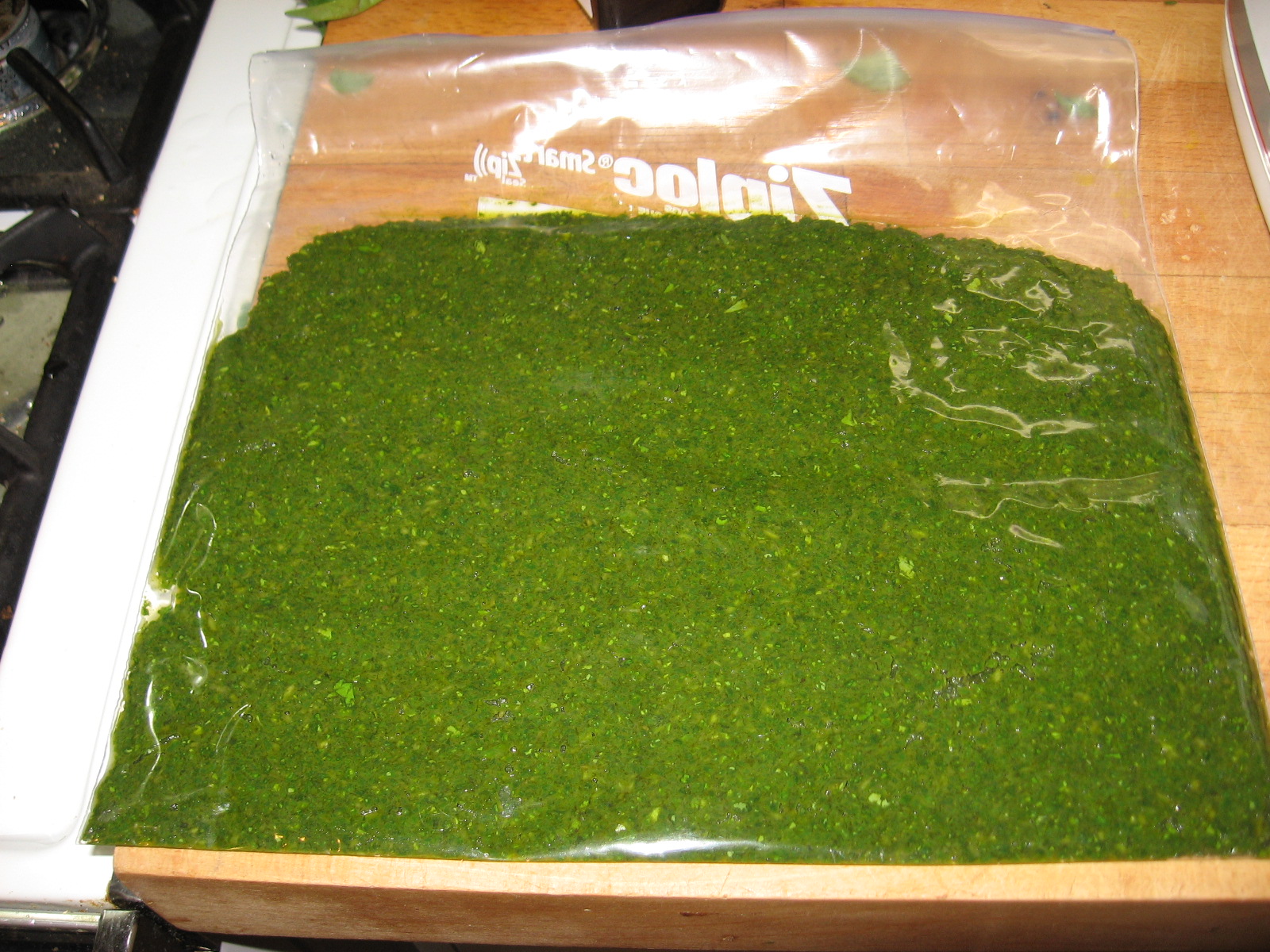 Seal the bag and place in your freezer on a flat surface. Store in your freezer for up to 6 months.
To use – break off as little or as big a piece as you want and add to your favourite recipe. Return the rest to your freezer. Remember fresh or frozen herbs aren't as intense as dried herbs.
Note: Some cooks use ice cube trays for freezing bulk quantities of fresh herbs and that's a great method as well. I find that a frozen ice cube size of basil or oregano may be too much for what I'm cooking so I prefer this baggie method. Unless you use the silicone candy size trays. They are the perfect size for basil and oregano.
Whichever methods you use baggie or ice cube/candy tray come January when you're making a big pot of tomato sauce you'll be reminiscing about summer as soon as you smell those fresh herbs hitting the tomato sauce.