Peace, Love & Fibre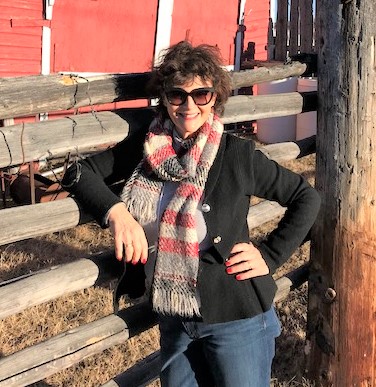 Talk: 1 hour
Marilyn Smith's newest keynote Peace, Love & Fibre is not only the title of her latest best selling cookbook, it's also her philosophy on living our best lives.
Mairlyn Smith professional home economist, Cityline Guest Expert, award winning cookbook author and an alum of the Second City Comedy Troupe believes that health is not an absence of illness, rather it's a myriad of healthy lifestyle habits.
Peace, Love and Fibre is an eclectic ride through the ups and downs of grief, finding your inner peace, and the power that fibre has on our long term health all presented with Mairlyn's signature sense of humour.
How to Live to be 100 and Still Remember Your Name
Talk: 1 hour 15 minutes

Research suggests that living to be 100 isn't a fluke of Nature. What are the secrets to living a long and healthy life? Mairlyn Smith professional home economist, Cityline Guest Expert, award winning cookbook author and an alum of the Second City Comedy Troupe will guide you through the steps that centenarians follow every day. Find out the Top 10 Foods to Eat, The Power of Friendships, How to Incorporate Exercise into Your Day, and Why Chocolate Really Does Make You Happy.
Suddenly I have Back Fat
Talk: 50 minutes
Mairlyn Smith, takes you through her journey as a fat, thin and everything in between woman and how she learned to accept herself, flaws and all. Be inspired to love yourself for who you are.
Laughter. Is it what the doctor ordered?
Talk: 20-25 minutes
This talk is both educational and entertaining. It may not be a stand-up routine but professional home economist and Second City alumnus Mairlyn Smith will have your audience rolling in the aisles with the reasons why laughter is so important to your health and how to get your laughter Mojo back. Suitable for all audiences.
Healthy Eating for People on the Go
Workshop: 1 hour 30 minutes
You know that you need to eat healthy foods but how can you with your busy schedule? Mairlyn Smith P.H.Ec. and award winning cookbook author is here to help.
In the first hour Mairlyn will guide the group through Nutrition 101, explaining the in's and out's of healthy eating starting with Fruits and Veggies and ending with Wine and Chocolate.
The second part of the workshop is putting those healthy foods into your everyday life. Mairlyn offers suggestions and menus for the hectic, harried and hopeful.
Sailing through Menopause (women only!)
Talk: 1 hour
Mairlyn Smith, professional home economist, award winning cookbook author, Regular Guest Expert on Cityline, Second City alum and a woman who not only survived 10 years of hormone fluctuations but loved most of it, gives an educational and light-hearted look at managing menopause.
Homegrown – putting Canada on your plate
Talk: 45 minutes
This one hour talk looks at the wonderful foods we grow, raise and produce in Canada that also are nutrient dense and contribute to your long term health. Eating seasonally and supporting our local farmers one food at a time.
Contact Mairlyn Smith @ mairlyn@mairlynsmith.com