I am the only professional home economist in the world who is also an alumnus of the Second City Comedy Troupe, not only do I bring knowledge about foods and nutrition to the table, but I do it with a smile and a giggle.
Copyright @MairlynSmith 2015 All rights are reserved
I'm happy to share recipes.  For permission to use any of my recipes for publication or in your blog or website please shoot me an email mairlyn@mairlynsmith.com.
Or follow me on Twitter or Instagram @MairlynSmith
---
I made Mexican Street Corn Dip on My Left Frying Pan
Its perfect for watching Hockey Night in Canada or the Super Bowl
Mexican Street Con Dip
---
Kick start your healthy eating plan for 2018 by adding more cruciferous vegetables
---
Never cooked a turkey before? Need a refresher course?
Here's my Turkey 101 – how to cook and carve a turkey
---
Any of your holiday guests gluten free?
Here's a recipe for Coconut Macaroons that are Gluten Free and Fabulous
---
Just in time for your Christmas Baking
---
My latest Blog Post
---
Check out my YouTube channel
My Left Frying Pan
Its so not your regular cooking show! Years of being a member of the Second City Comedy Troupe will do that!
---
Want your teenagers to think you're cool? Put yourself on YouTube! Here's my YouTube video! Click here!
---
Anyone can get invited to a cottage once, I've got tips to ensure you'll be invited back!
---
Looking for watermelon recipes and everything you ever wanted to know about watermelon? Click on www.watermelon.org
---
Celebrate National Farting Day on Saturday, March 5, 2016 by eating pulses!
For the recipes you saw me dem on Breakfast TV click on each one.
Recipes for Red Lentil Waffles
---
Jennifer Valentyne and Breakfast TV Toronto are live in my kitchen on Thursday February 18.
Catch me and fellow professional home economists as we have a potluck morning eating our way out of my newest cookbook Homegrown.
Here's the recipe for the Wheatberry and Lentil Salad we demmed
---
 Cue the fireworks! Homegrown: Celebrating the Canadian foods we grow, raise and produce has arrived!
In a book store near you or
Available online for ordering anytime.
---
As a lover of all things beans and plant based I'm thrilled that 2016 is the Year of the Pulse. Celebrate early and check out some delicious and healthy pulse recipes.
OR
---
#Road Trip Mair was an epic adventure. Check out our road trip from Toronto to Vancouver.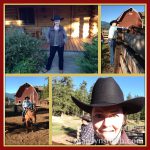 ---