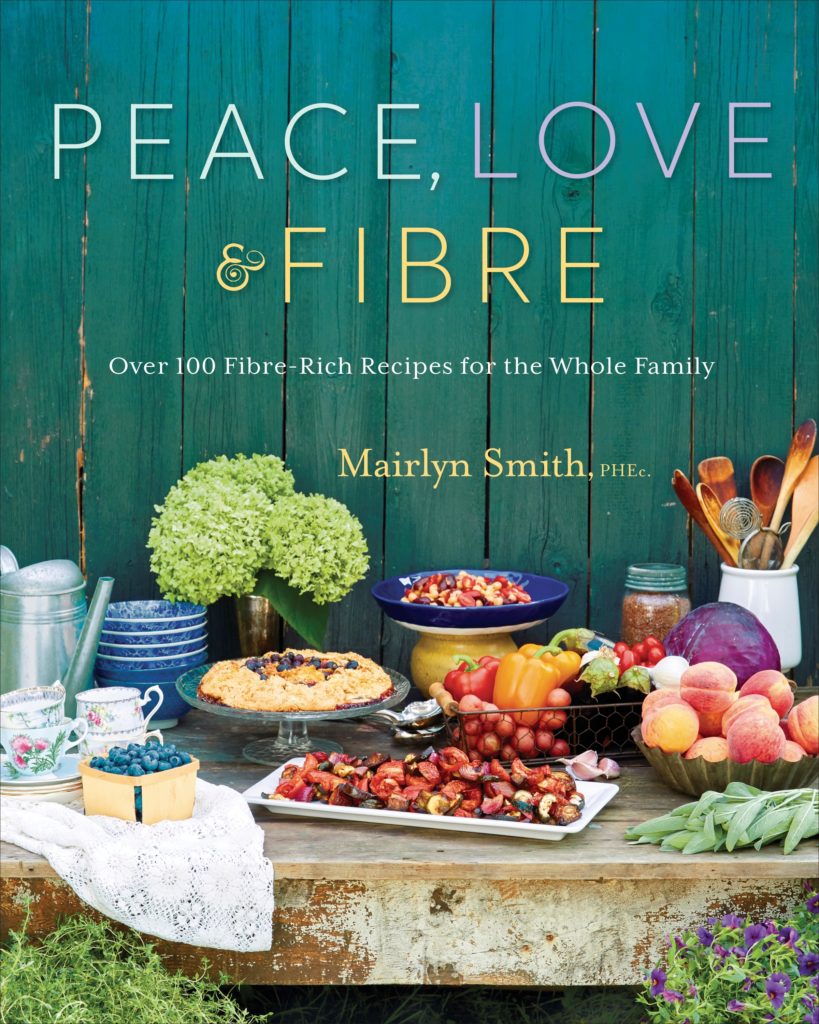 "Mairlyn Smith's hilarious approach to all foods nutritious and fibre-filled has made her a daytime television favourite. We live for her tasty recipes, her easy-to-digest prep advice, and, of course, her ability to never take herself too seriously." –Tracy Moore, host of Cityline
The world's funniest home economist and self-appointed Queen of Fibre is back with a new cookbook to help you find the true secrets of a healthy lifestyle.
Mairlyn Smith has made it her mission to bring healthy living to the masses, and to show that high-fibre eating can still be fun and full of flavor. But, living healthfully isn't only about the food–it's about how you cope with stress, how much you exercise, what your social circles are like, how much sleep you get, how much screen time you allow into your day and myriad other factors. And it's because of Mairlyn's belief in the overall power of mind, body and spirit that her personal motto has always been "peace, love and fibre." She invites peace into her life through quiet moments in nature and a practice of gratitude; love comes from family, friends and a fulfilling career. As for fibre? Well, Mairlyn and fibre go way back. In fact, Mairlyn believes that in order to be on top of your game, you absolutely must have a fibre-rich diet.
In her newest cookbook, Mairlyn breaks down exactly what fibre is, and why it is such an important part of a healthy life. In the first section of the book, Fibre 101 or How to Get an A+ on Your Colonoscopy, Marilyn covers all the basics, using her trademark sense of humor and enthusiasm. You'll learn how fibre positively impacts your blood sugar levels and gut health, and how it reduces the risk of certain types of cancer. Even better, Mairlyn will teach you exactly how to create a more fibre-rich diet, without going overboard. Moving into the recipes, Mairlyn has got you covered for every meal and occasion: breakfasts, soups and dinner breads, salads, mains, sides and treats. Each recipe has nutritional breakdowns and helpful icons to highlight vegetarian, vegan, lactose-free and gluten-free dishes. Sprinkled throughout are Mairlyn's musings on life, love and everything in between.
Both a beautiful cookbook and a treatise on healthy living, Peace, Love and Fibre will have you feeling your best–inside and out–in no time at all.