My mom taught me that you always bring a host/hostess gift when you get invited over to someone's place for dinner or a party or a tea party or a, well, any kind of invite. And as a good daughter I took her advice, at least on this one thing. Some other bits of wisdom, sadly I neglected to follow. And that's an entirely different blog post.
If you invite me over for dinner, I'll bring you a gift. Invite me for the weekend, I'll bring something bigger. Invite me for longer, well who knows what exciting gift I'll show up with.
Wine, flowers or chocolate are always winners during the year, with some pros and cons.
Wine gets a big pro check, but on the con side, the hosts may never get to drink it.
Flowers, if it's in the dead cold of winter and depending on where you are living, might perish by the time you get them out of your car and through the front door of your host's home. Then, if they survived, the host has to find a vase, arrange them, find a place to put them….For me, during the holiday season, it might not be the right time for flowers.
Which leaves us with chocolates. You bring me chocolates, especially Purdy's, Constance Popp's Chocolates or Soma, then I'm your friend for life.
Over the holidays, even though I am a chocoholic, I like to change it up. I like to think beyond the wine, flowers and chocolates. I did some shopping in my neighbourhood and I've come up with a great list of host gifts that aren't wine, flowers or chocolate. All between $15.00 and $25.00.
I love funny – if your host is on the funny wavelength button – I found a No Button that when pushed says NO ten different ways. It's hilarious.  I found this treasure at one of my favourite hidden gem stores in Toronto – Paper Boy in the St Clair and Yonge Street area, see the address in the picture.  They have wonderful cards,  as well as hilarious rude cards….it's one of my favourite cards stores in the city.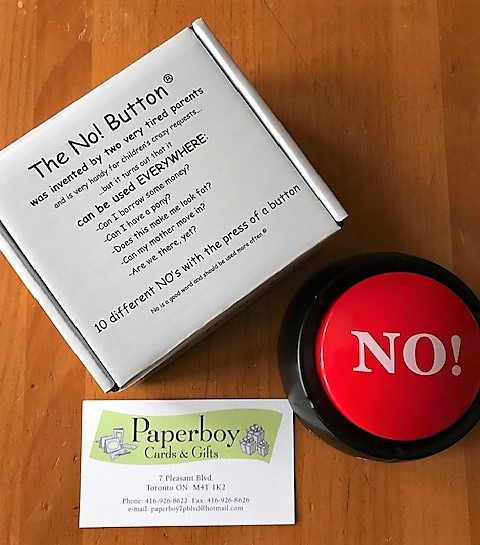 If you are going to an open house that includes kids, I usually take over nut free treats. Pick these up at either a health food store or a larger grocery store that has a health food store. Free2B and Made Good both make allergy friendly snacks.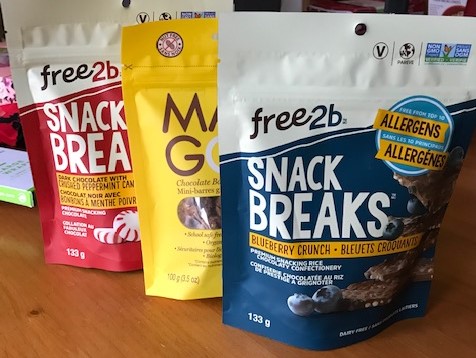 Hydrating Face Masks are all the rage right now,  I found 24K Gold Masks where I get my nails done at  Tips on the Danforth.
Does your host love new interesting gadgets? What about a reusable glass straw and some food wrap made of beeswax? Got them at Pippin's on Queen Street East.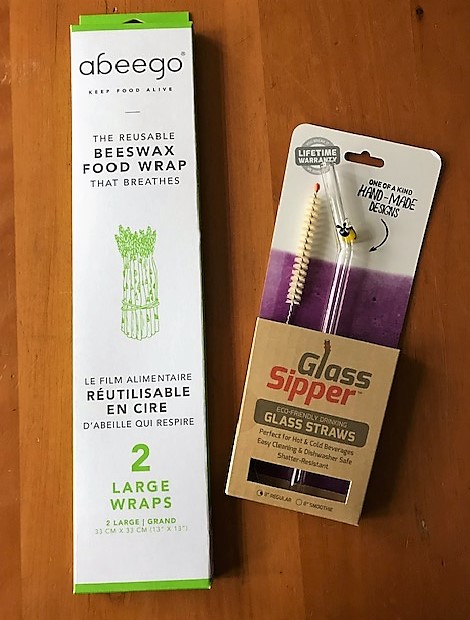 You can't go wrong with candles. There are two types: the type you light and the type that are operated on batteries. My sister loves lite candles so much that her house is always a potpourri of scents. Sadly, it kills my breathing. If your host loves burning candles that smell amazing, check out the Maple Candle I bought at Moss on the Danforth.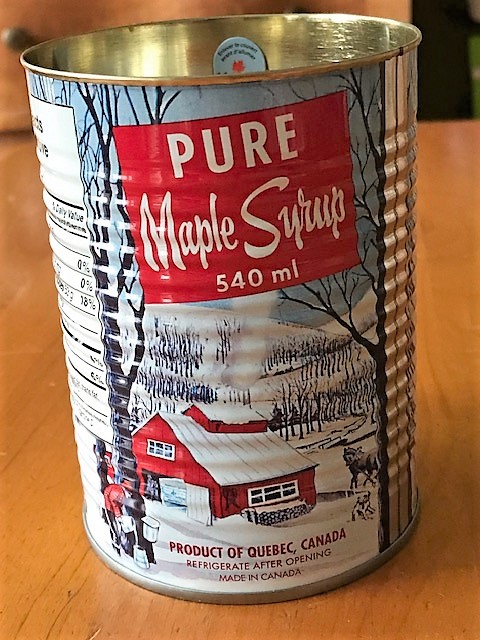 If your host has pets and or small children consider the LED pillars candles. Most stores have them on sale right now. I bought these at Kitchen Stuff Plus.
If your host loves popcorn and movies I found a microwave popcorn maker at Kitchen Stuff Plus  I know who I'm giving this to, and I'm adding an some popcorn to go along with the popper.
I'd love a bathtub full of rose petals. These are rose petal soaps that I found at Moss on the Danforth.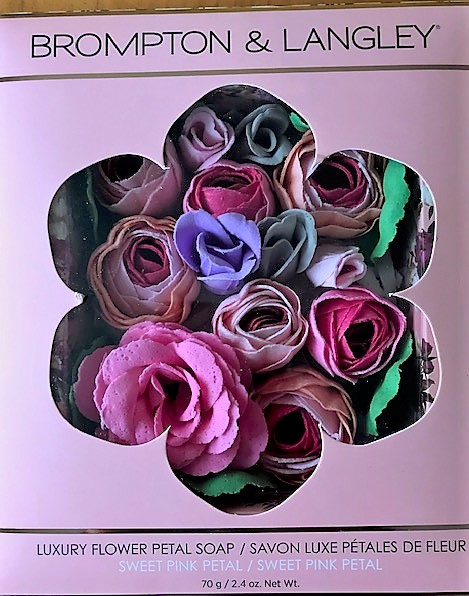 Nothing beats the scent of fresh grapefruit in the middle of winter.  I found a made in Canada Grapefruit hand soap at my favourite tea store, that has way more than tea, Pippins on Queen Street East.
What about cute socks? Moose socks? Once again, I got them at Pippin's more than a tea shop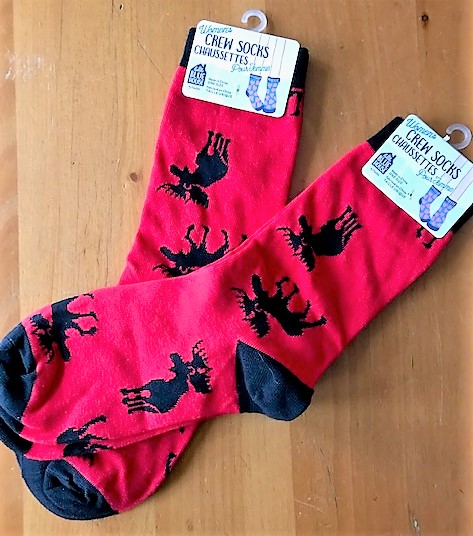 Don't dismiss grocery stores for gifts. Picked up these cute plaid mugs at Loblaw. I also love giving people a variety of specialty food items from their Black Label line of fine foods.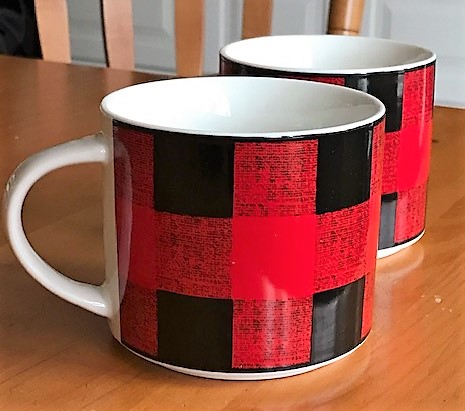 I was raised by English, Scottish, Irish parents, and Christmas isn't Christmas without a pudding. Don't have time to make a homemade one to gift. The King George  Christmas Pudding is really excellent.
Real Canadian honey is a treat. I found Northern Hives at a local health food store on the Danforth in Toronto. I love supporting local farmers and any time I can find a great local food item like honey I buy one for me and another as a host gift.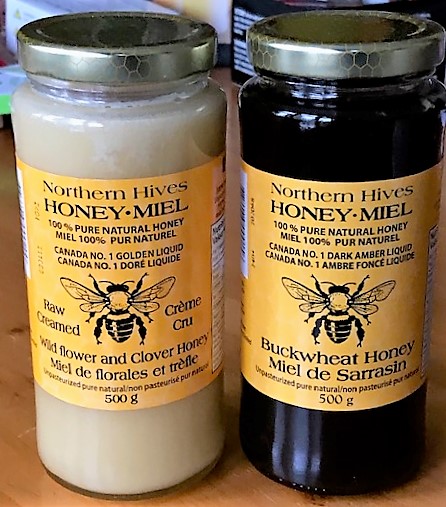 Staying the weekend? What about a gift card for a shellac manicure? Got one from Tips.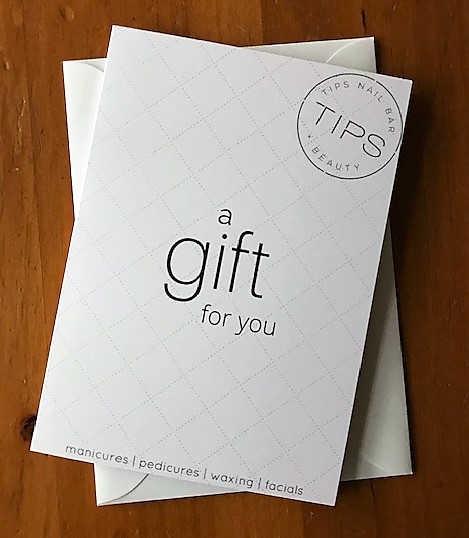 Be a fabulous guest with the guarantee of an re-invite. Here's to a gentle and fun Christmas and holiday season.
Wishing you all,
Peace, love and fibre,
Mairlyn