I love the different varieties of eggplant available at my local farmer's market. No need to salt – they're all young and tender!
1.5 lb (750 g) assorted varieties of eggplant
2 -4 large cloves garlic
12 sun dried black olives, pits removed
4 large sun dried tomatoes packed in olive oil
4 capers
¼ cup (60 mL) fresh basil loosely packed
Preheat BBQ on high. Make sure the grill is clean.
Place peeled garlic into a foil package and place on the top rack of your BBQ, close lid. If you don't have a top rack place the garlic in the corner of the BBQ.
Slice eggplant into ½ inch thick slices (1 cm). Place onto grill and close lid, reduce heat to medium.
Turn eggplant in about 5-8 minutes or when they are getting soft and have grill marks on them. Close lid and grill for 5-8 more minutes.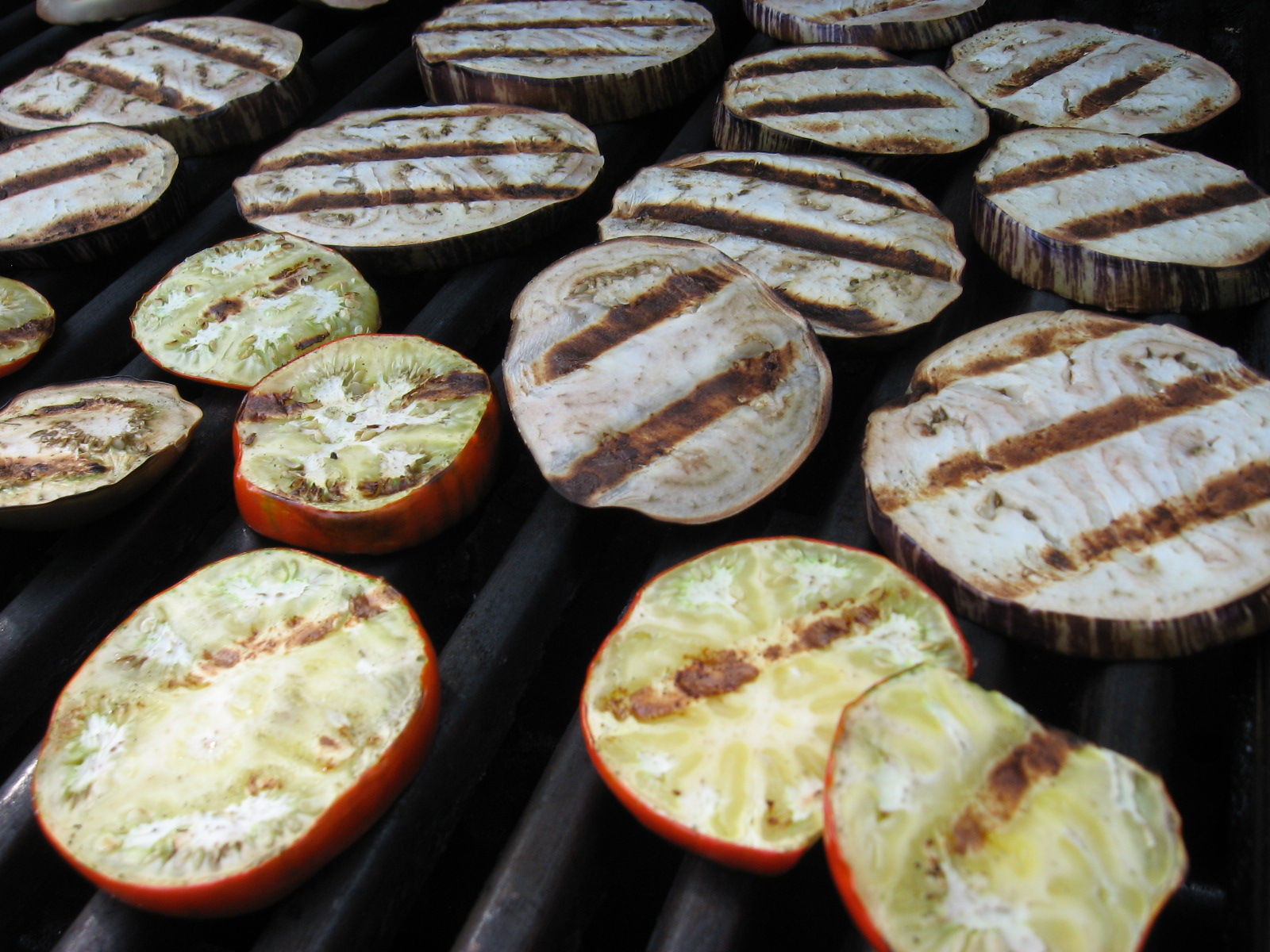 Remove from grill and place into a bowl. Check to see if garlic is soft. If it isn't put back on the BBQ until it is!
Mince together the olives, tomatoes and capers. Chiffonade the basil (slice into ribbons) and add to the mixture, rough mince together.
Place the softened garlic into a small bowl and mash up with a fork. Add oil and continue mashing until smooth. Stir in minced olive mixture (tapenade). Let sit for at least 15 minutes and up to 30 minutes for the flavours to develop.
Add to eggplant and toss. Serve.
Makes enough for 6-8 servings.