December 20, 2013
Holiday Traditions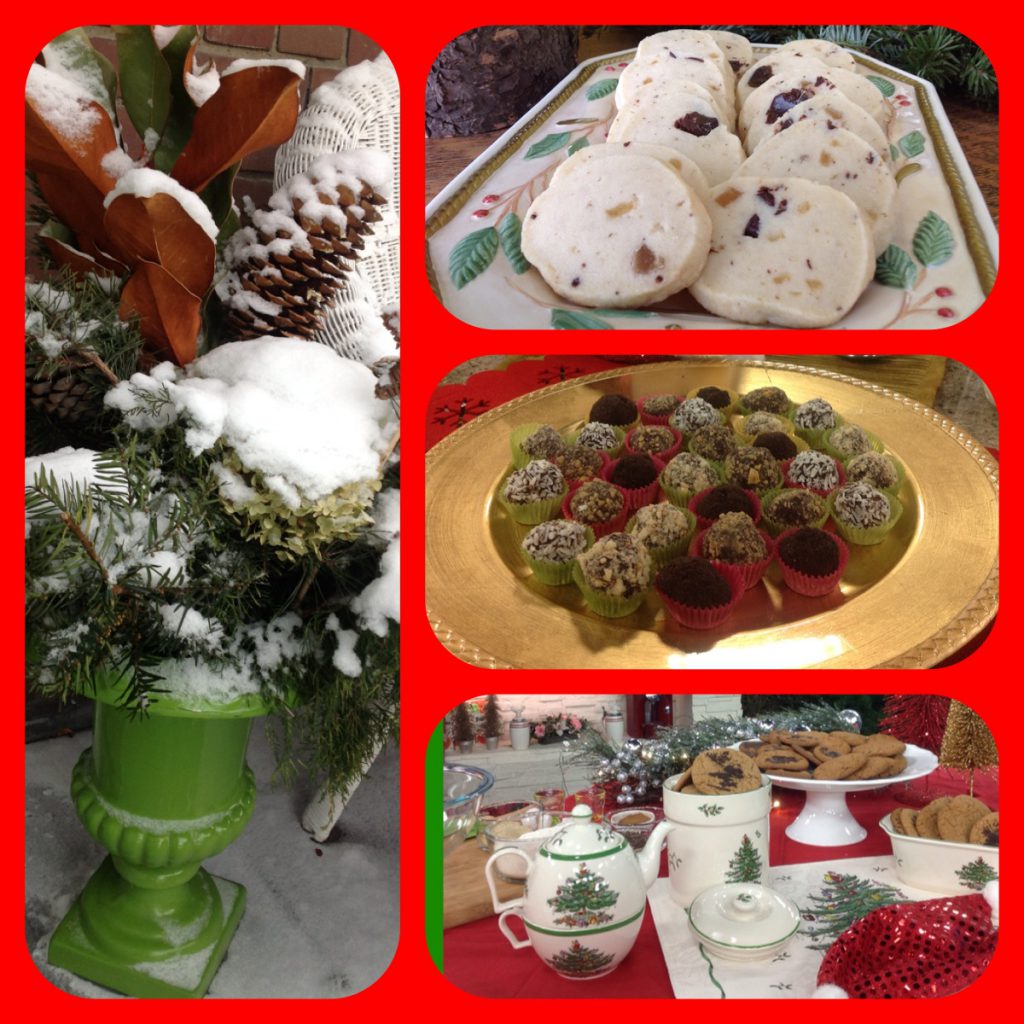 Growing up in the Smith house Christmas was THE most magical time of the year for me.  (For the record my birthday or as I like to call "It's all about Mairlyn Day" is the other most magical day)
Our house was so festooned over the holidays with lights, decorations, and ornaments, most of my friends thought that my mom was having some kind of Christmas clearance sale in our living room.
Aside from a fresh tree, Christmas smells permeated the air – shortbread, sugar cookies, gingersnaps, Christmas cake, and on the BIG DAY a thirty pound turkey was stuffed and wedged into a roasting pan and then miraculously jammed into the oven.
Throughout the season my parents would have neighbours over for drinks.  Back then they would show up in their finery. Mrs. Martynick always came over with sparkles in her hair.
I moved to Toronto in the mid 1980's but it was a gimme that I would make the trek back to Vancouver every year.
I eventually married, had a baby boy but then a couple of years later, sadly, my husband and I separated. What to do about Christmas? I decided that my son should enjoy both my family and my husband's family traditions so he and I agreed that one year I would fly to Vancouver for the holidays and the next year we would stay home and our son would spend the holidays with his dad and his family.
The first year I stayed home was tough. No Christmas Eve Party at my brother and sister-in-laws, no family caroling, no humungous turkey, no annual lying on the couch in a heap after dinner.
So I came up with Smith Christmas which we celebrated in the middle of December. My parents would fly into town and we would do it up big; we hung stockings, (FYI: if you write a letter to Santa he makes special arrangements to show up at your house early), I made shortbread, sugar cookies, and all the other foods that went with my family's traditional Christmas. We even had a big turkey. Not a thirty pounder, but a big one because leftovers are part of my family's' traditions.
So why cook a turkey in the middle of December? Why have two Christmases? Because traditions are the backbone of  families and our personal heritages. When we neglect them we start to lose who we are as a culture.
This year it's a Vancouver Christmas. (Note: to any burglars – we have two people staying in our house dog sitting)
I'm cooking Christmas dinner for twelve.
We are going to be having a traditional Smith dinner with a huge turkey.  My eighty-seven year old mom is going to make the dressing because when I make it my sister says, "It's not Mom's". I'm cooking a Sweet Potato casserole (a new recipe for the family, hope there isn't a revolt) mashed potatoes with butter and cream are on the menu along with frozen peas and corn because that's what we've eaten forever, Brussels sprouts (another new version….I am so living on the razor's edge) a Beet dish which I think will go over well (I might actually be insane this year – three new dishes????), and its all being served on my Mom's Poinsettia china dinner set.
Dessert? We're English, Irish, and Scots – three guesses what we are having and the first two don't count.  
Of course, it's a Christmas pudding, my mom and I have made my Great Grandmother's recipe for years, but this year time ran out so I'm using the next best thing  – the fabulous King George Christmas Pudding from The Art of Pudding  They really know how to make a fabulous Christmas Pudding.
Have a wonderful holiday and please don't give up on your family's traditions, it the stuff we're all made of.
 Wishing you all a season of laughter and love and may 2014 be a year of healthy living.
Mairlyn