July 22, 2013
Lentil and Rice Salad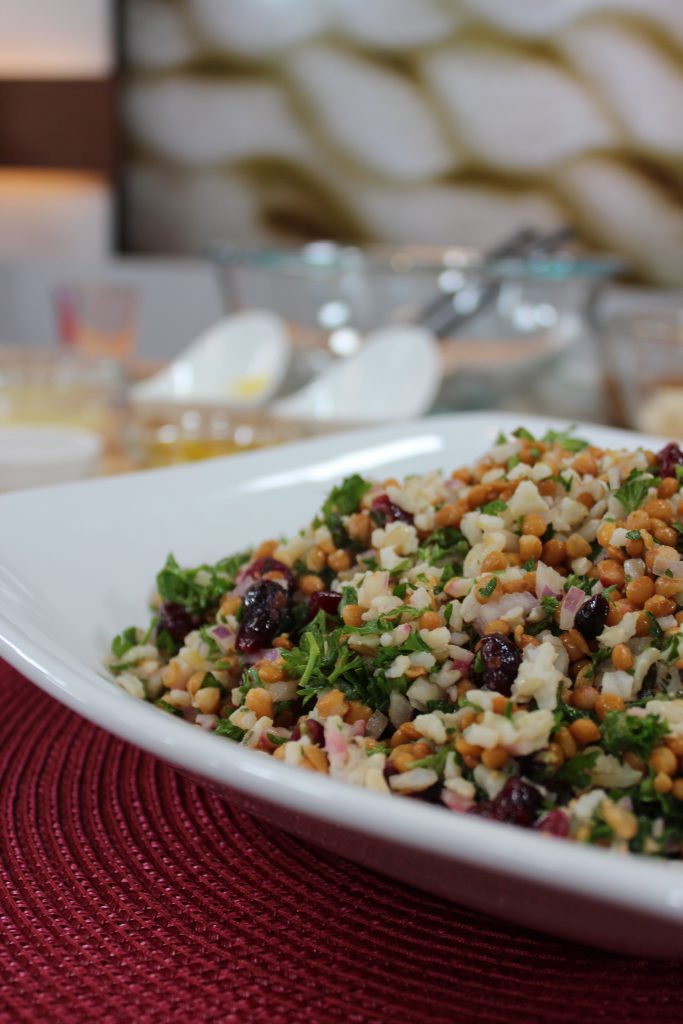 good for you
foods its a good day!
You will need to have 2 cups (500 mL) of plain cooked brown rice on hand before you start cooking. My advice is cook up extra during the week and then save 2 cups (500 mL) for this recipe.
1 tbsp (15 mL) lemon zest, rinse and dry lemon before zesting
¼ cup (60 mL) fresh lemon juice
2 tbsp (30 mL) extra virgin olive oil or cold pressed canola oil
1 tsp (5 mL) Dijon mustard
¼ tsp (1 mL) cinnamon
Pinch of cayenne
1 – 19 fl oz. /540 mL can lentils, drained and rinsed
2 cups (500 mL) cooked long or short grain brown rice, I make this salad with leftover plain cooked brown rice
1 cup (250 mL) coarsely chopped fresh parsley, loosely packed
¾ cup (175 mL) diced red onion
½ cup (125 mL) currants, if you can't find any it's okay to omit or use dried blueberries
½ cup (125 mL) dried cranberries
1 tbsp (15 mL) finely chopped fresh mint
In a large bowl whisk together lemon zest, juice, olive oil, Dijon, cinnamon and cayenne. Add drained and rinsed lentils. Toss.
Toss in brown rice till just combined.
Add parsley, red onion, currants, dried cranberries and mint. Toss till just combined. Serve. Store any leftovers covered in the fridge for up to 3 days.
Makes – 5 cups (1.25 L)

One serving = -1 ¼ cup (300 mL)

Nutrient breakdown per serving: 400 Calories, 8 g total Fat, 1 g Sat Fat, 0 g Trans Fat, 200 mg Sodium, 65 g Carbs, 14 g Fiber, 12 g Protein

This recipe is from Healthy Starts Here!

This main course vegetarian lentil and brown rice is slightly sweet making it kid friendly. And whenever your kids are eating heart healthy